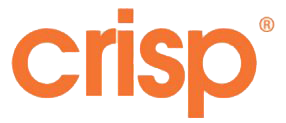 Crisp Thinking
Content Filtering/Moderation
Crisp provides affordable 24/7 moderation of Facebook and YouTube pages; protecting brands from inappropriate User Generated Content such as Spam, Pornography and Racism. A truly global service offered in over 50 languages and currently moderating over 500 million lines of user generated content each month for over 100 customers.

Additional Info
Social Media allows you to build brand loyalty and engage directly with your audience. However, all too often your community is hijacked by others promoting their own messages; damaging your brand and audience engagement. Our recent research has highlighted that the average engagement rate is 5 times lower for a Facebook page which contains just 5% of this unsuitable content.

Your global audience never sleeps, unfortunately neither do spammers. To truly protect your brand and community, your Facebook and YouTube pages need 24/7 moderation with guaranteed levels of service. Up to now comprehensive 24/7 moderation has been too expensive using standard agencies or internal resource but Crisp's unique combination of technology and skilled moderation experts has made this level of service both achievable and affordable.


Contact Info
Crisp Thinking Group Ltd
The Hall Salem Chapel
Hunslet Lane, Leeds, LS10 1JW, United Kingdom
UK: +44 (0) 113 2421165
USA: (001) 4156854555

info@crispthinking.com