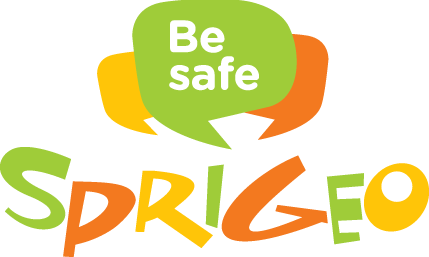 Sprigeo
Safety Reporting Mechanism
All kids should feel safe at school and in their communities. Sprigeo gives kids, teens, parents and their schools, a suite of reporting and planning tools for creating and sustaining safe communities. Together, we'll empower people to speak out and spark change.

Additional Info
When we heard that 160,000 kids were skipping school every day because they didn't feel safe, we knew something had to change. Enter Sprigeo!

From day one, our vision has been to restore the safe and secure feeling kids deserve to feel at school and in their communities. Today, we are bringing our vision to life by giving kids a voice.

Those who bully count on intimidation and the threat of continued violence to keep their victims from speaking up. Sprigeo empowers all kids – the bystanders and the targets – by providing a simple and anonymous way to report bullying and other safety threats.

We're not the only reporting software in town, but the strength of our system is unrivaled. While some schools' systems notify administrators about incidents via email, the accountability ends there. Sprigeo adds layers of responsibility by storing the incident report in a secure online database, which provides schools and organizations with an efficient method of tracking and analyzing in real time.

With Sprigeo ready for action, kids have a platform to take a stand and forever change the culture in schools and throughout their communities.

Contact Info
Phone: 805.284.9435
Email:
[email protected]
Skype: Sprigeo